Here at our store, we firmly believe that sharing is caring. Invite your friends to our store and be rewarded for your referral! Get $10 off coupon (100 points) for every friend who makes a purchase with us and your friend will also get $10 discount on his/her first order.
---
-- How much does it cost to join?
Our referral program is totally free! We do it to say 'thank you' to our awesome customers!
---
-- What are the benefits of joining?
You will earn your first 50 points ($5) instantly just for signing-up! Then earn 100 points ($10) for every friend who signs up with your referral link and makes a purchase.
---
You can register by creating an account here.
---
-- Is there a limit to how many people I can refer?
There is no limit! Please refer as many friends as you want.
---
-- Why using points and not just $off coupons?
We do this so that you could use your multiple rewards for a single order. So e.g. if you refer 5 friends, instead on having five $10 off discounts on 5 different orders you can simply redeem your 500 points for $50 discount on a single order! Isn't that great?!
---
-- Can the promotions be combined?
Yes! You can collect as many points as you want and redeem them on a single purchase.
---
-- How can I spend my rewards on a new subscription?
Login to your account.
Click on the Give $10, Get $10! widget. Then click on All Rewards.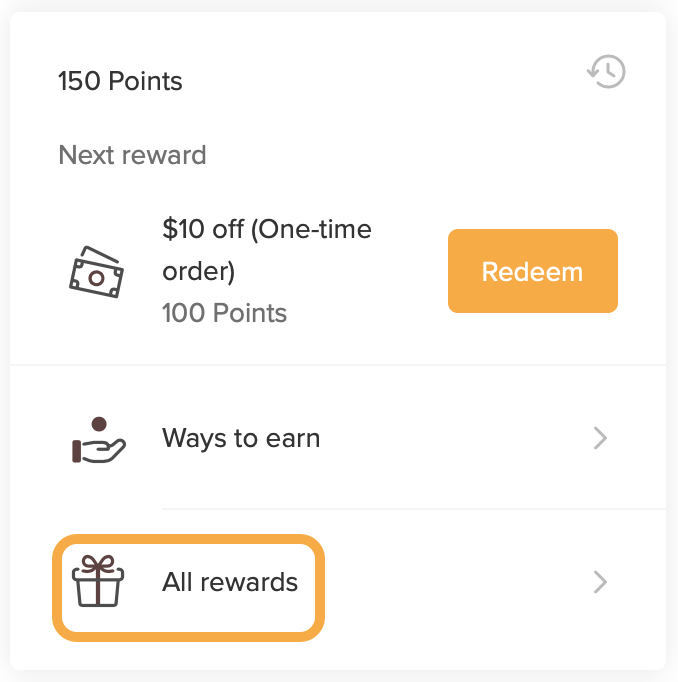 Click the Redeem button for $xx off (Subscription order) in the widget.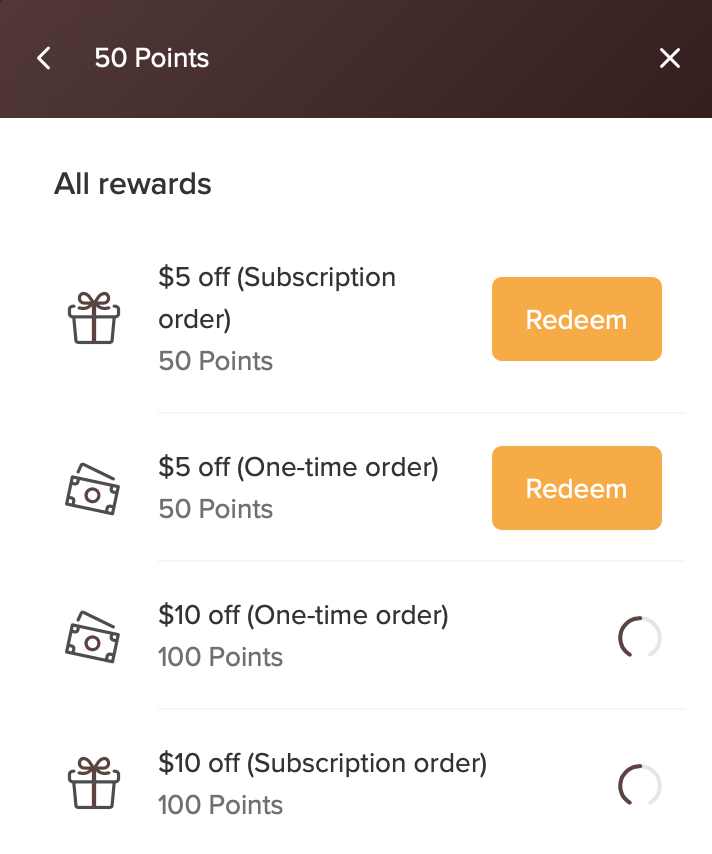 Copy Code.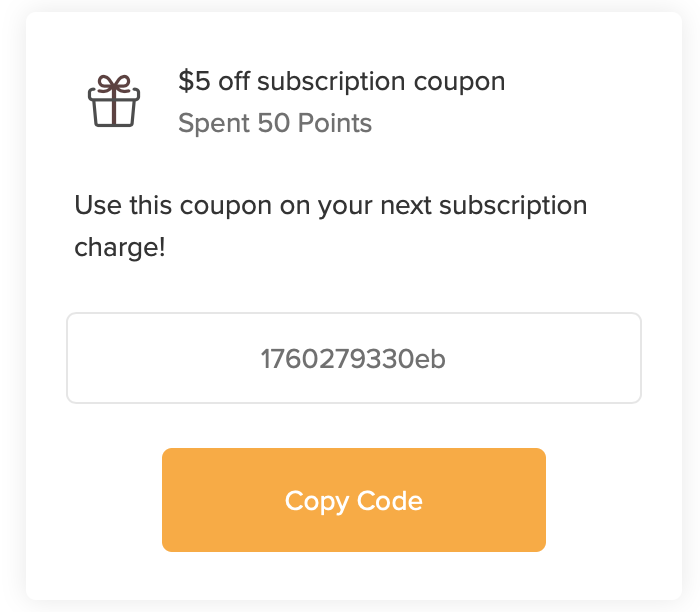 Head to our store to apply the coupon code when starting a subscription.
-- How can I spend my rewards on existing subscription?
Login to your account.
Repeat steps 2-4 from instructions above.
Click Manage Subscriptions in your account.
Click Apply Discount Code at the bottom of the page.
Paste the code you copied.
Click Save.