Referral Program (Be A Good Friend + Save The Planet)
Get your referral link in one easy step here - https://www.kachava.com/pages/referral
With the Ka'Chava Referral Program your friends get 10% off their first order, and we donate 10% to the Rainforest Trust to help protect endangered species and support indigenous communities on the front lines of conservation.
Rewards Club
---
-- How much does it cost to join?
Our Rewards Club is totally free! We do it to say 'thank you' to our awesome customers!
---
-- What are the benefits of joining?
You will earn your first 250 points instantly just for signing-up! Easily earn more points for spreading the word on social media.
---
-- Do I get points when I order Ka'Chava?
Yes! And the rewards only get bigger! Ka'Chava Rewards has 3 membership tiers:
Bronze ($0 - $299 spent): earn 2 points for $1 spent
Silver ($300 - $599 spent): earn 5 points for $1 spent
Gold ($600+ spent): earn 10 points for $1 spent
You don't need to do anything to maintain the tier you are on. To get points for your very first order, please make sure to register an account first, and then place the order.
---
Earned points, if not used, are set to expire after 12 months.
---
-- Can the promotions be combined?
Yes! You can collect as many points as you want and redeem them on a single purchase with either $5, $10, $25, or $50 discount code.
---
You can register by creating an account here.
---
-- How can I spend my rewards on a one-time order or a new subscription?
Login to your account.
Click on the Ka'Chava Rewards widget.
Click the Redeem button.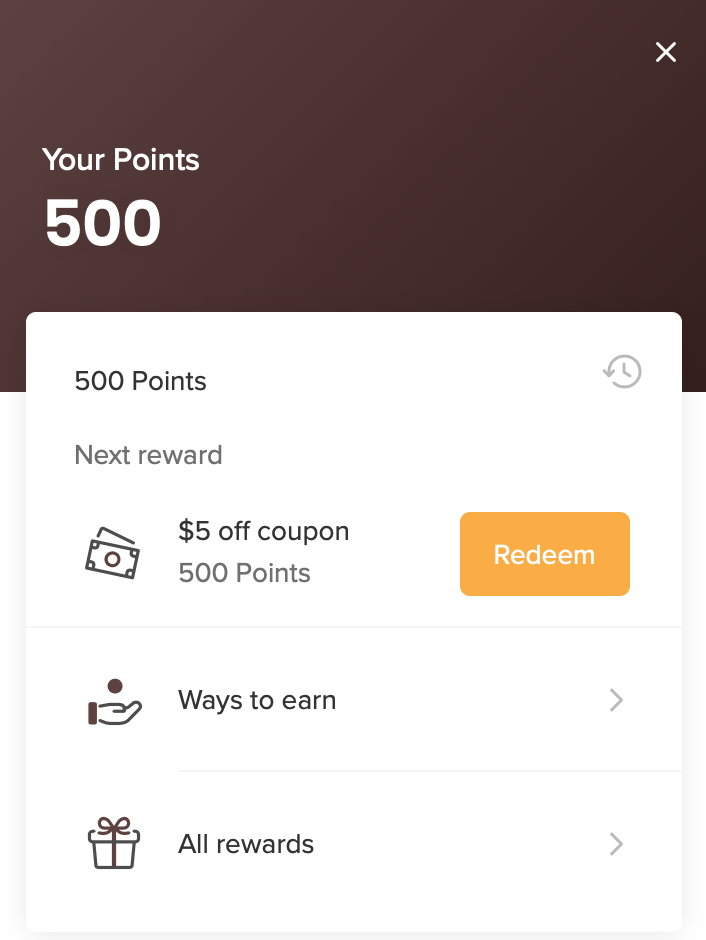 Copy Code.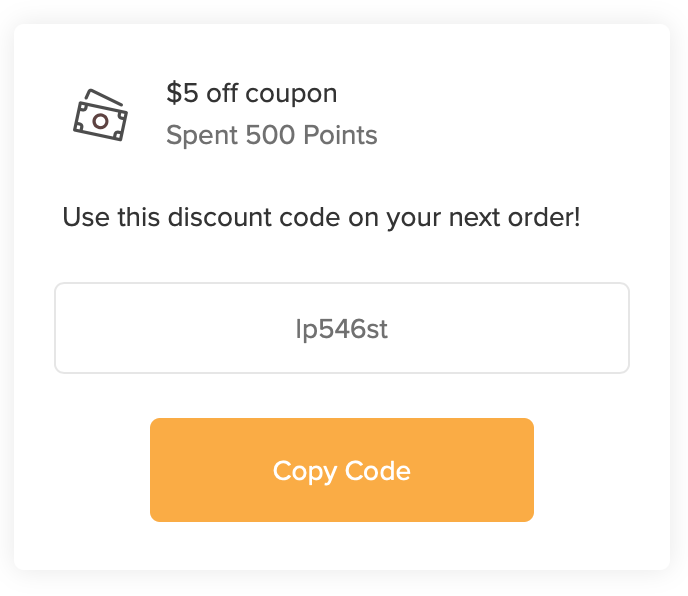 Head to our store to apply the coupon code when placing a one-time order or starting a new subscription.
-- How can I spend my rewards on existing subscription?
Login to your account.
Repeat steps 2-4 from instructions above.
Click Manage Subscriptions in your account.
Click Apply Discount Code at the bottom of the page.
Paste the code you copied.
Click Save.