As a subscriber your are enrolled in Ka'Chava Rewards Club. You will earn points for every purchase and more! Once you have enough points, you will be able to redeem them for a discount.
Login to your account.
On My Subscriptions page, click Redeem and apply your $X coupon (X is the maximum amount you can redeem with your current points balance).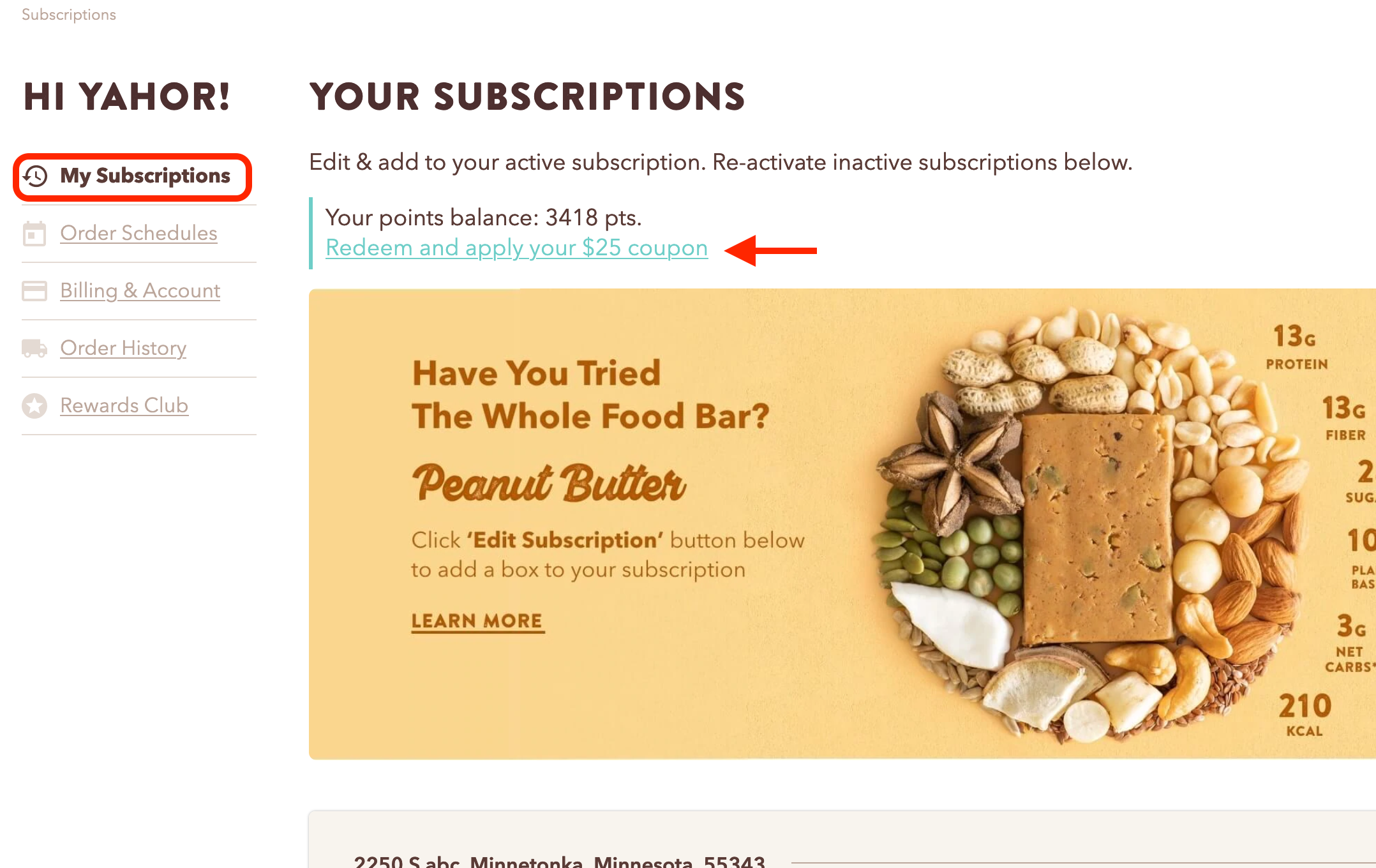 Confirm in a pop-up window by clicking APPLY button.
The discount will be applied to your next order.
You can also redeem and apply coupon in any available amount from the Rewards Club page.