If you didn't create a password during checkout, you must sign up here first. To verify whether you created a password, see this article for instructions.You don't need to cancel your subscription if you just need to change the date of your next shipment, skip a delivery, or adjust delivery frequency.
Log in to your Ka'Chava account. If you didn't create one while ordering, follow these steps to register. Make sure to create an account with the same email address you used to place your subscription order.
Click Manage Subscriptions button.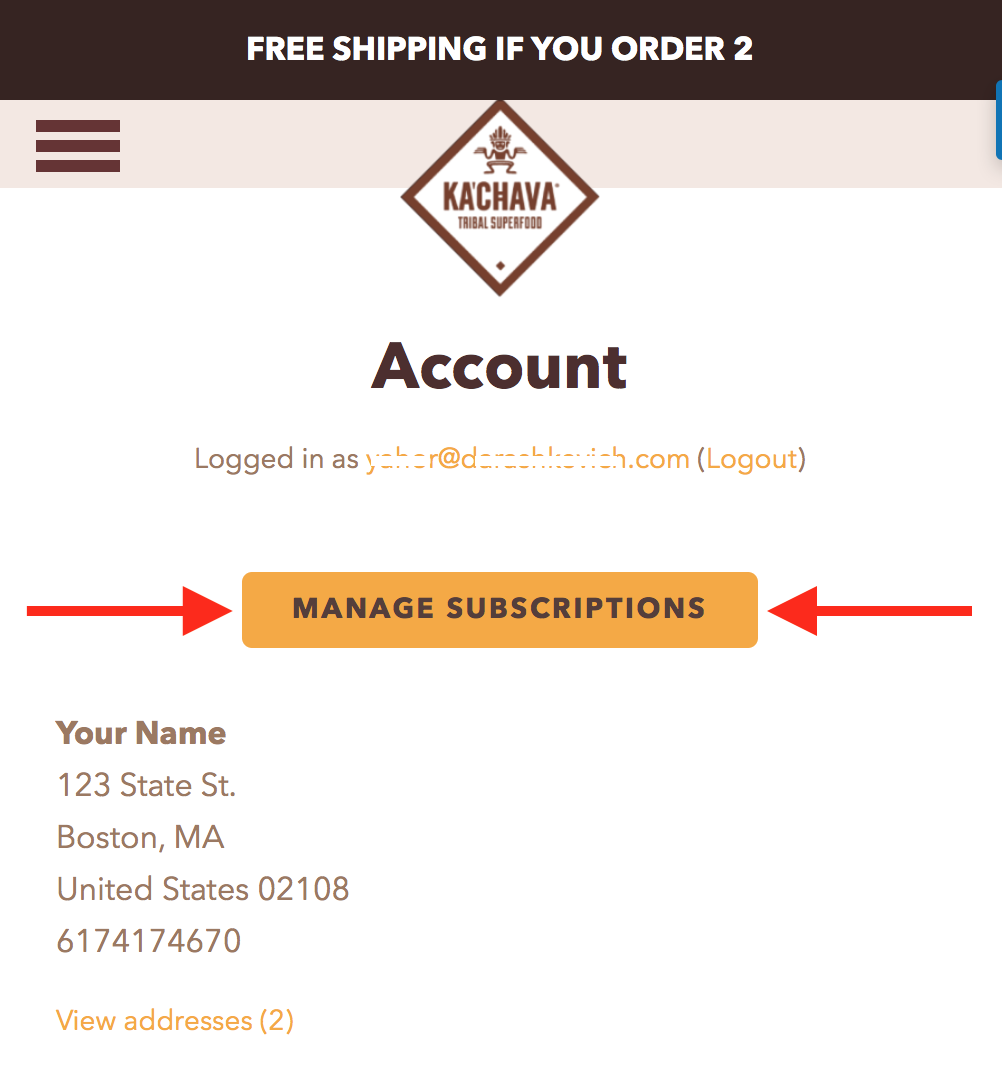 ---
Click Edit for the subscription you'd like to cancel.
On Mobile Device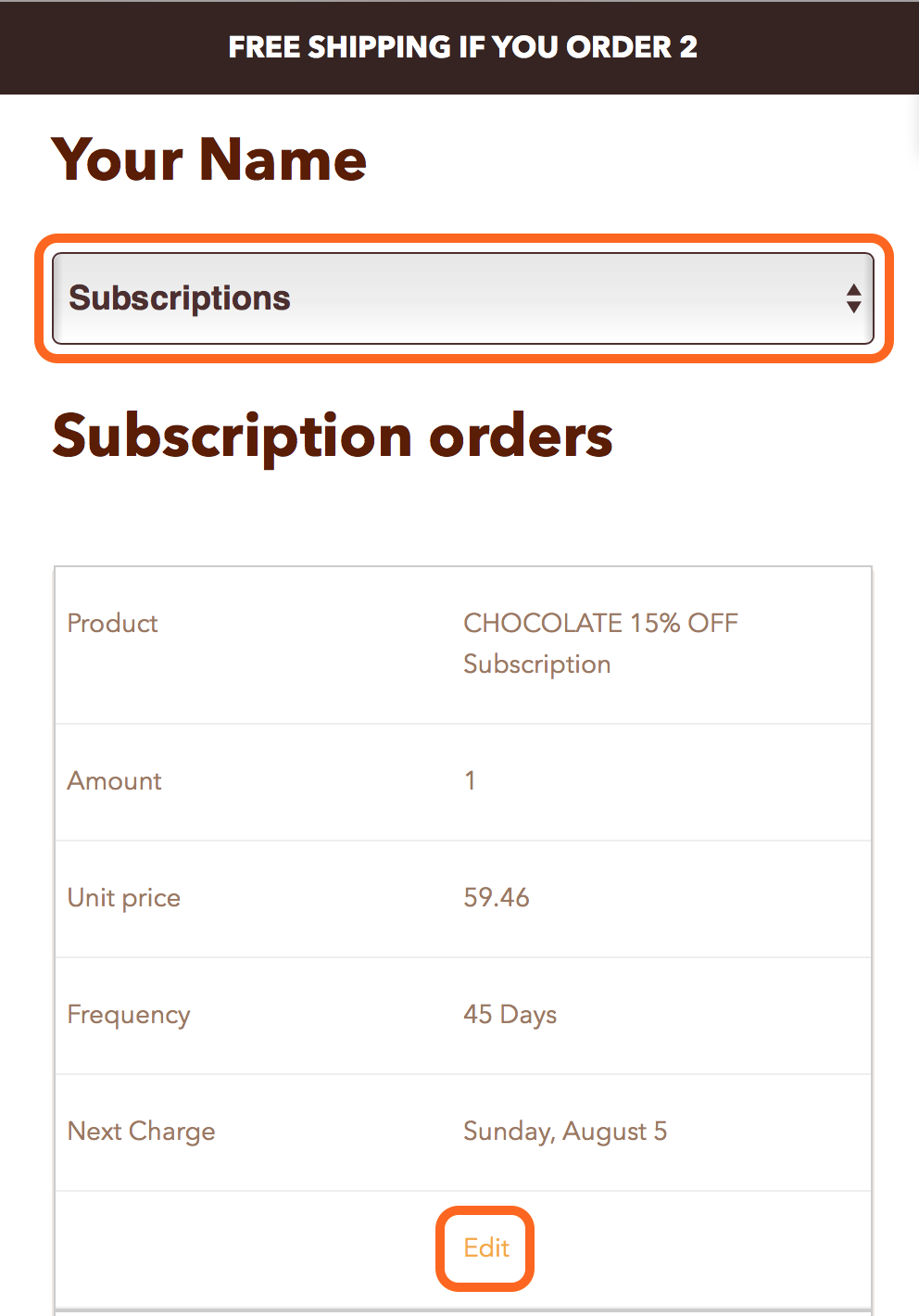 On Computer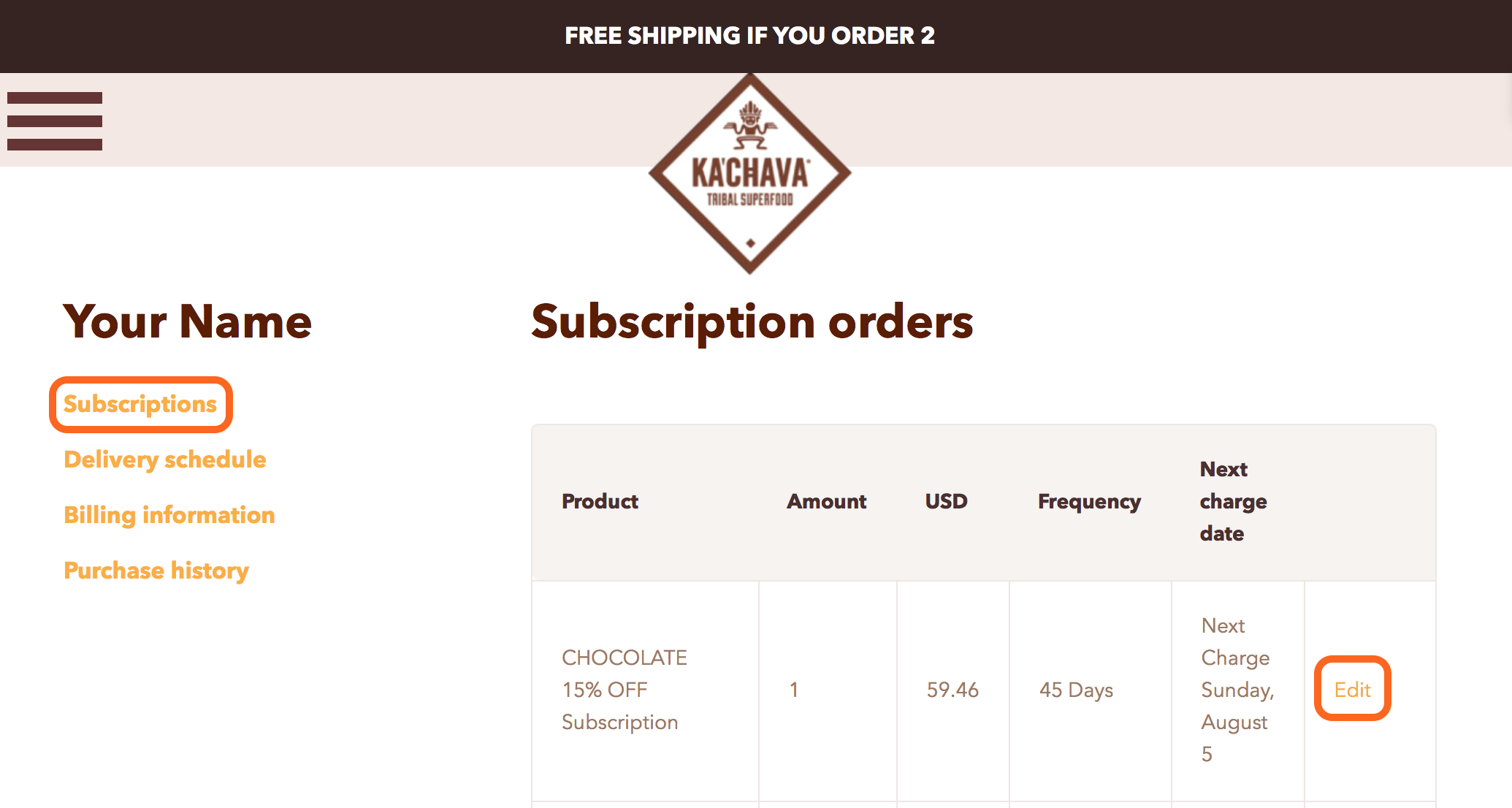 ---
Click Cancel Subscription.
On Mobile Device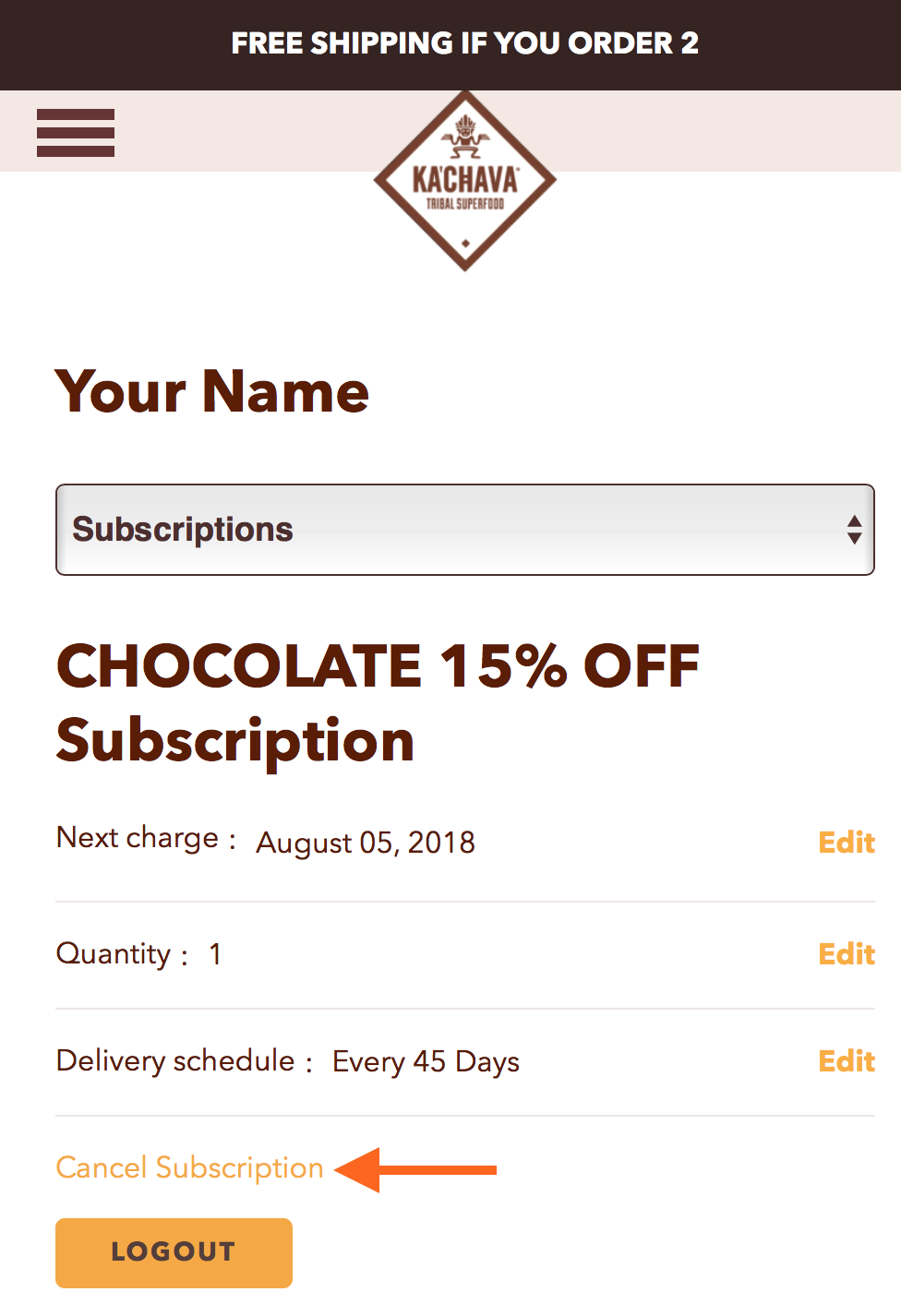 On Computer