If you didn't create a password during checkout, you must sign up here first. To verify whether you created a password, see this article for instructions.
Log in to your Ka'Chava account.
Click Manage Subscriptions button.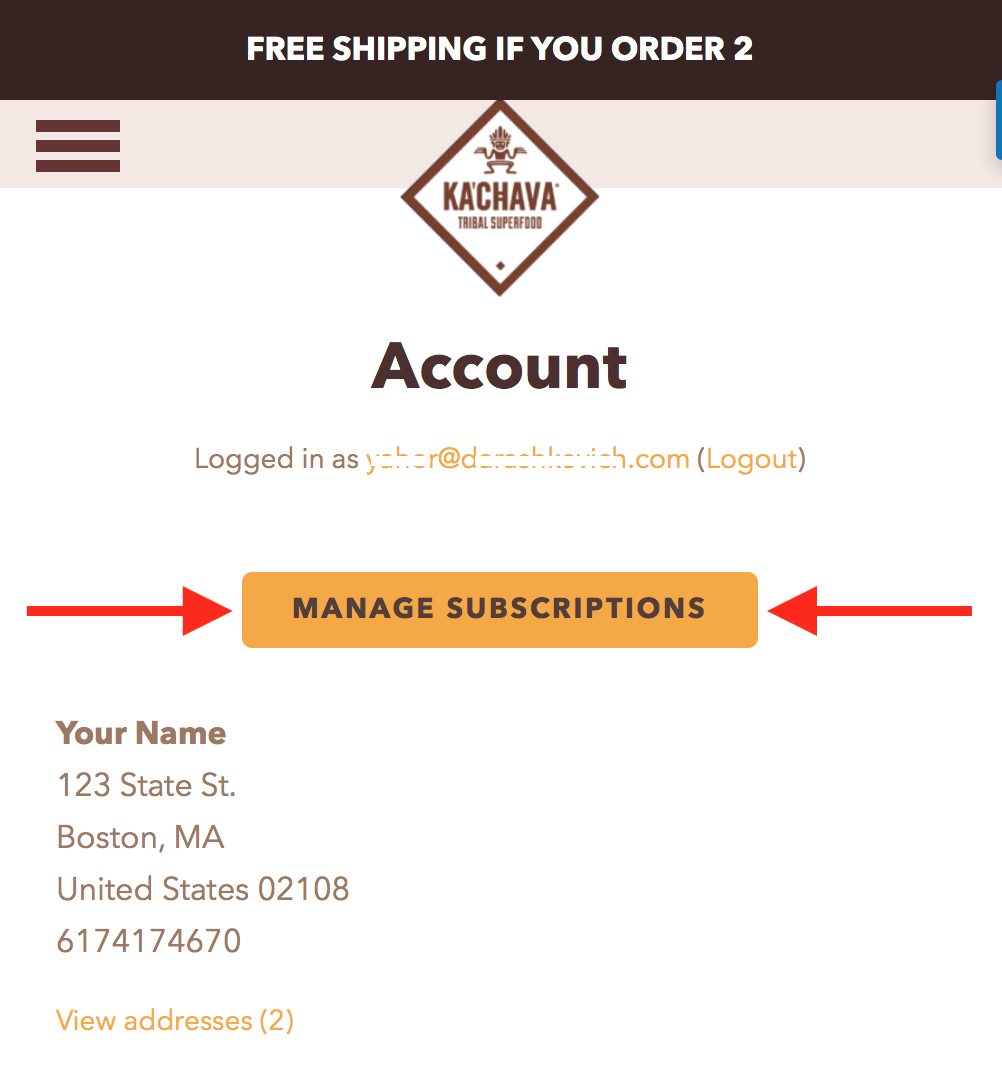 ---
Go to Billing Information.
Click Edit for Card on file.
On Mobile Device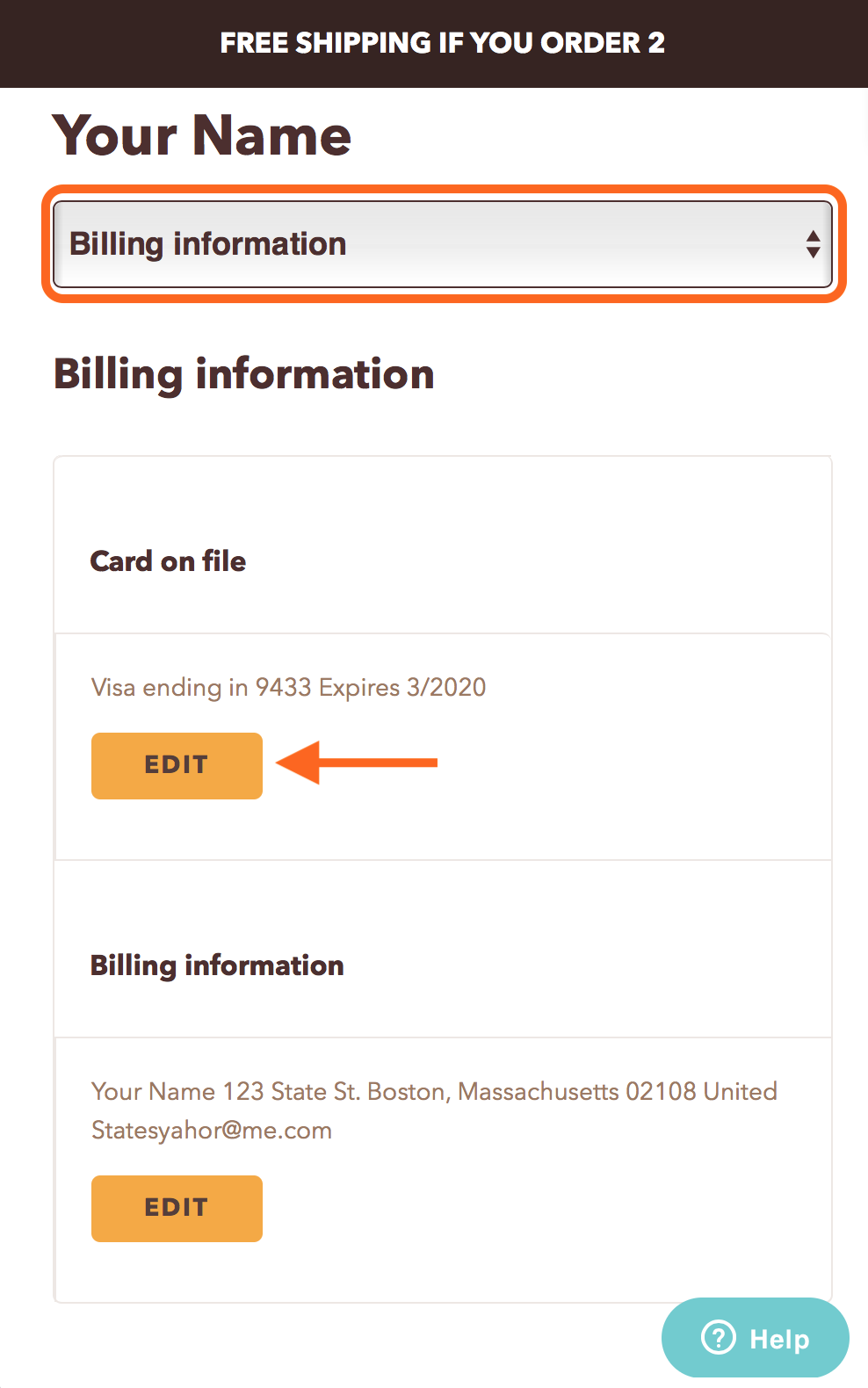 On Computer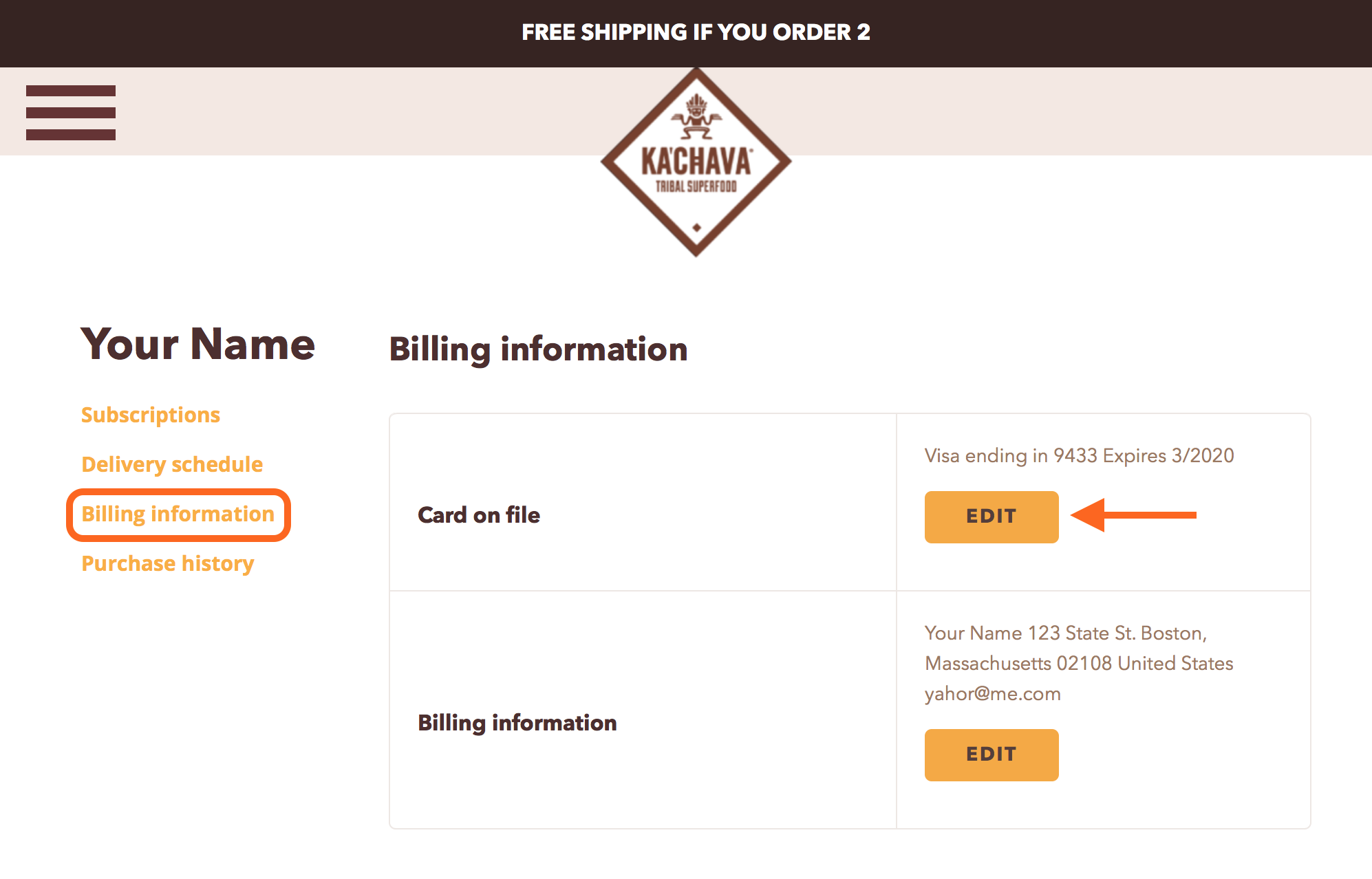 ---
Enter the details for your credit card.
Click Save.