If you didn't create an account while ordering, see this article for instructions. Please use the same email address you used during checkout.
Log in to your Ka'Chava account.
Click Manage Subscriptions button.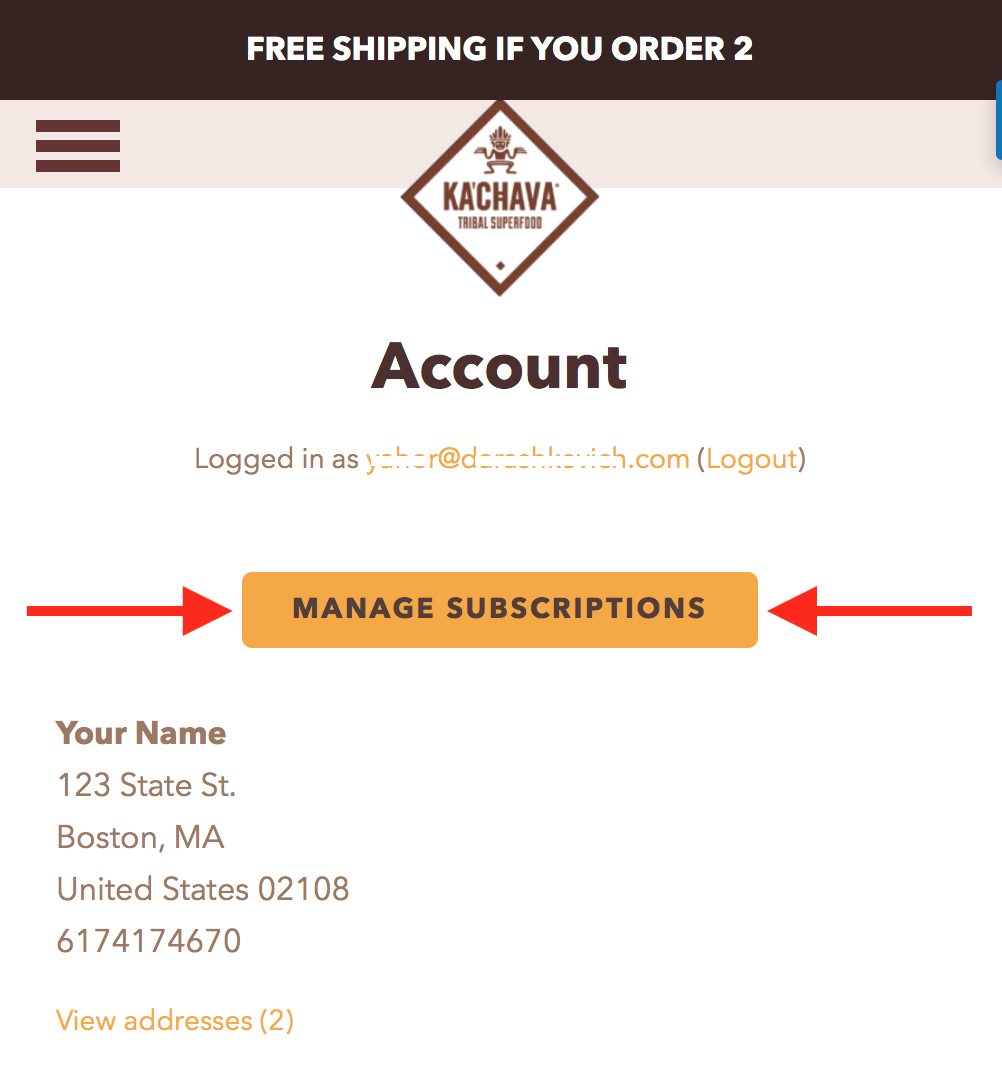 ---
Go to Billing Information.
Click Edit for Card on file.
On Mobile Device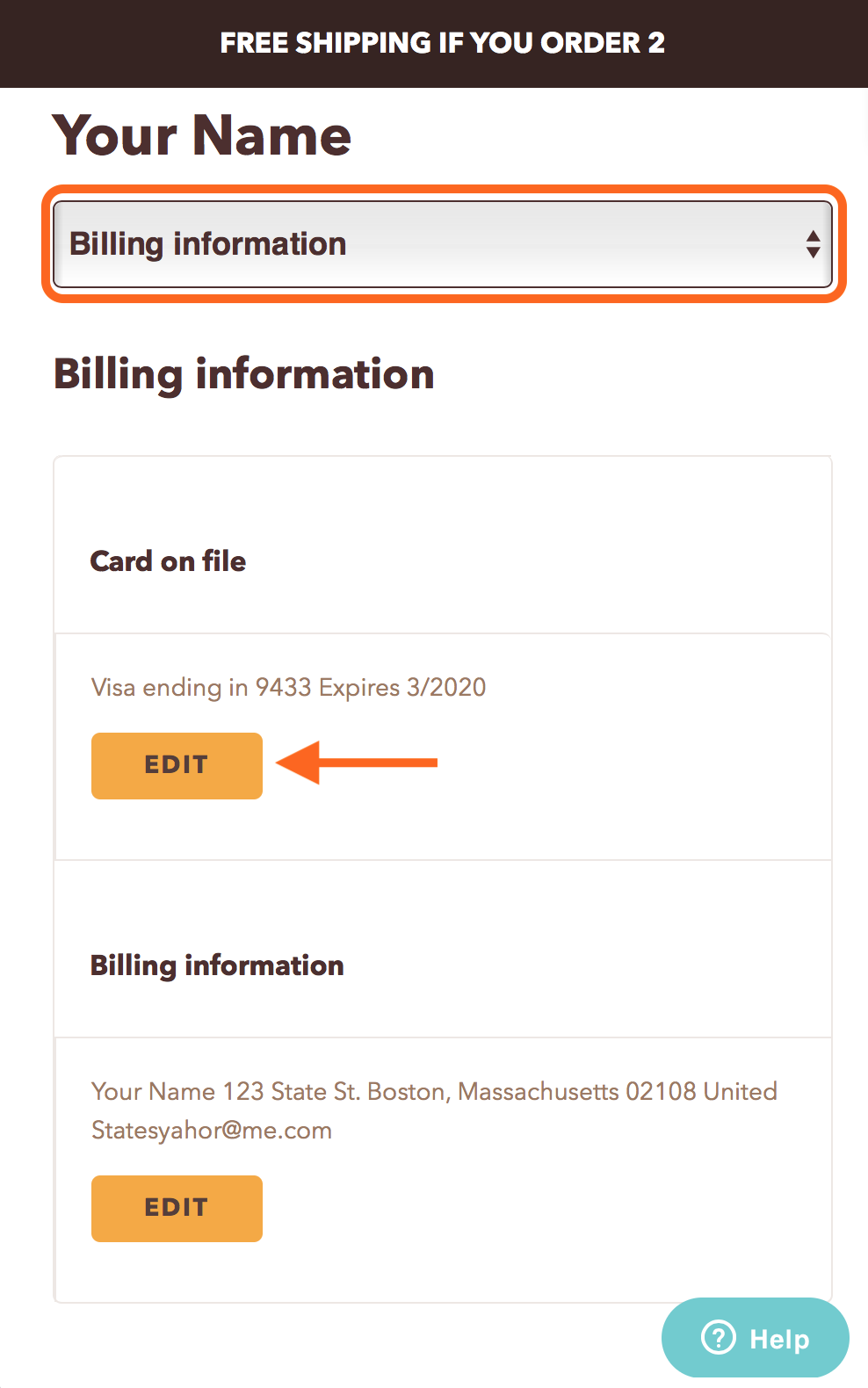 On Computer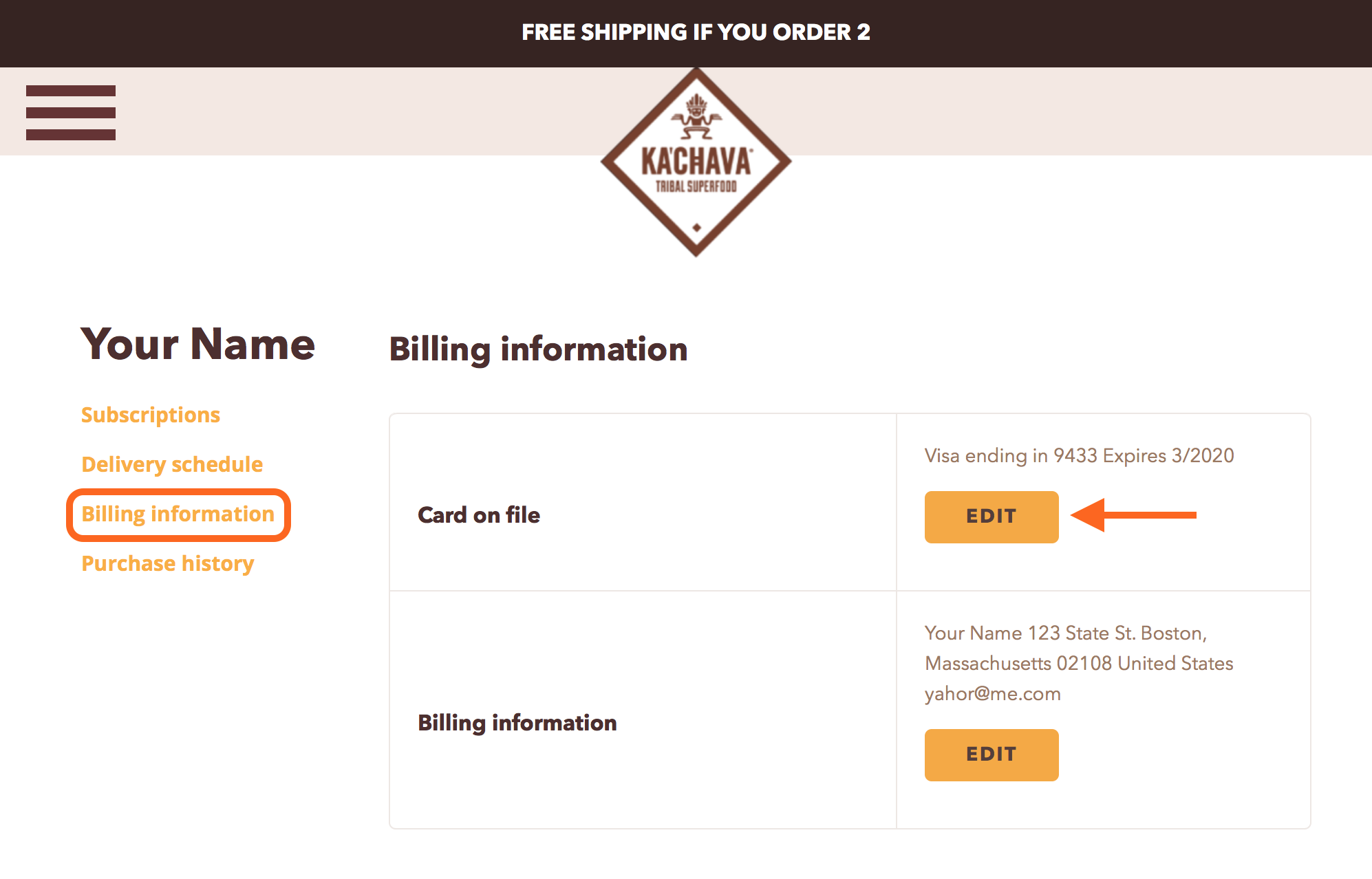 ---
Enter the details for your credit card.
Click Save.